Main
»
Article Directory
»
Rapid Mailer
»
ListGrow
»
Backlinks Indexer
Publisher
Mark Rashad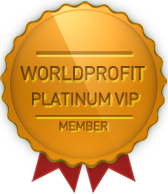 About Me
My name is Mark Rashad. I've been working online since the early 2000's. I can't even call most of that time working, as in the beginning I was just trying to figure it all out. From terminology to tools. Before I got started online I was working in the trade of Accounting as a Tax Accountant where I used a lot of technology...i.e Microsoft Word, Excel and countless other business tools. Really at the end of the day, I knew how to send and check my emails. I didn't know the difference between software or hardware...upload or download or even what an autoresponder was! I knew nothing.
I'm the type of person that learns by doing, and unfortunately, that slowed me down a lot of the time. However, this form of learning has given me a good basis for teaching and helping others to find their way in the online world of making money.
My journey has been long, but I have a basis for helping others. I hope you stick around
I look forward to getting to know you and your business!
Mark Rashad
Specials
»
Genius Lander V2
»
Chit Chat Chimp
»
Conversion Gorilla
»
Sqribble
»
ConversioBot